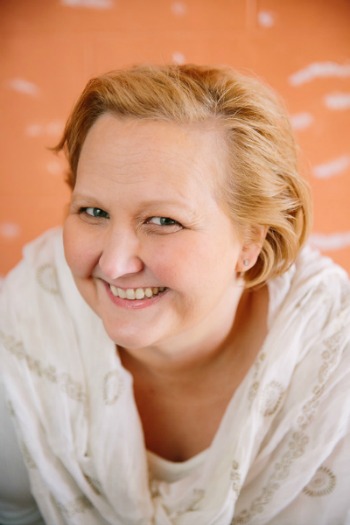 My first exposure to clay and the world of ceramics was when I was eight years old. I took a class and learned how to make pinch pots.
This molded blue pinch pot is from the "original collection" that mostly lives at my parent's house. I was most proud of a bowling ball and stand sculpture I made for my father. Even though he has never bowled, he has kept this black ball of clay on his dresser for over 40 years.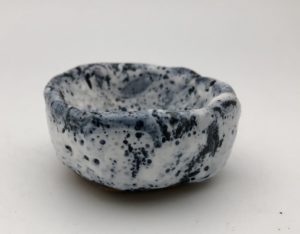 I did not touch clay again for many years. Losing my first husband to cancer led me to rediscover my creative soul through painting. After a few years of painting, a friend suggested trying a pottery class and I insisted that we do a wheel throwing class. Yes, I am sure that I had the Demi Moore / Patrick Swayze scene from "Ghost" somewhere in the back of my mind.
What I found was a deep connection with the creative process. I was taking a ball of clay and forming it into something with function. I became more grounded and centered in my entire life.
I love the process from wedging the clay to unloading a glaze fired kiln. There is a true magic in it and there have been many lessons learned.
PotteryDaily.com came out of my desire to share my passion for Ceramic Arts on a daily basis. The business model and website have undergone many changes over the years and I am sure that it will continue to evolve as I move forward in my life journey.
I am so glad you have joined me. I encourage you to explore the site posts and consider joining my weekly email list in order to stay up-to-date on my adventures in clay and life.
Love,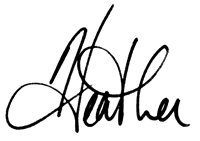 Heather Morrow
Ceramic Artist
Author of Amazon Best-Seller: "Becoming the Hero of Your Story: Rewrite Your Past to Positively Impact Your Future"