With the back-to-back shows in November and December, I did not get much time in my studio (aka garage) to throw clay. Over the holidays I was away (in Chile) and I returned with the flu. A perfect storm for months away from the wheel.
This weekend, I got back in the saddle (so to speak). At least, back on the stool. It felt good . . . wedging the clay, centering and throwing 10 tumblers.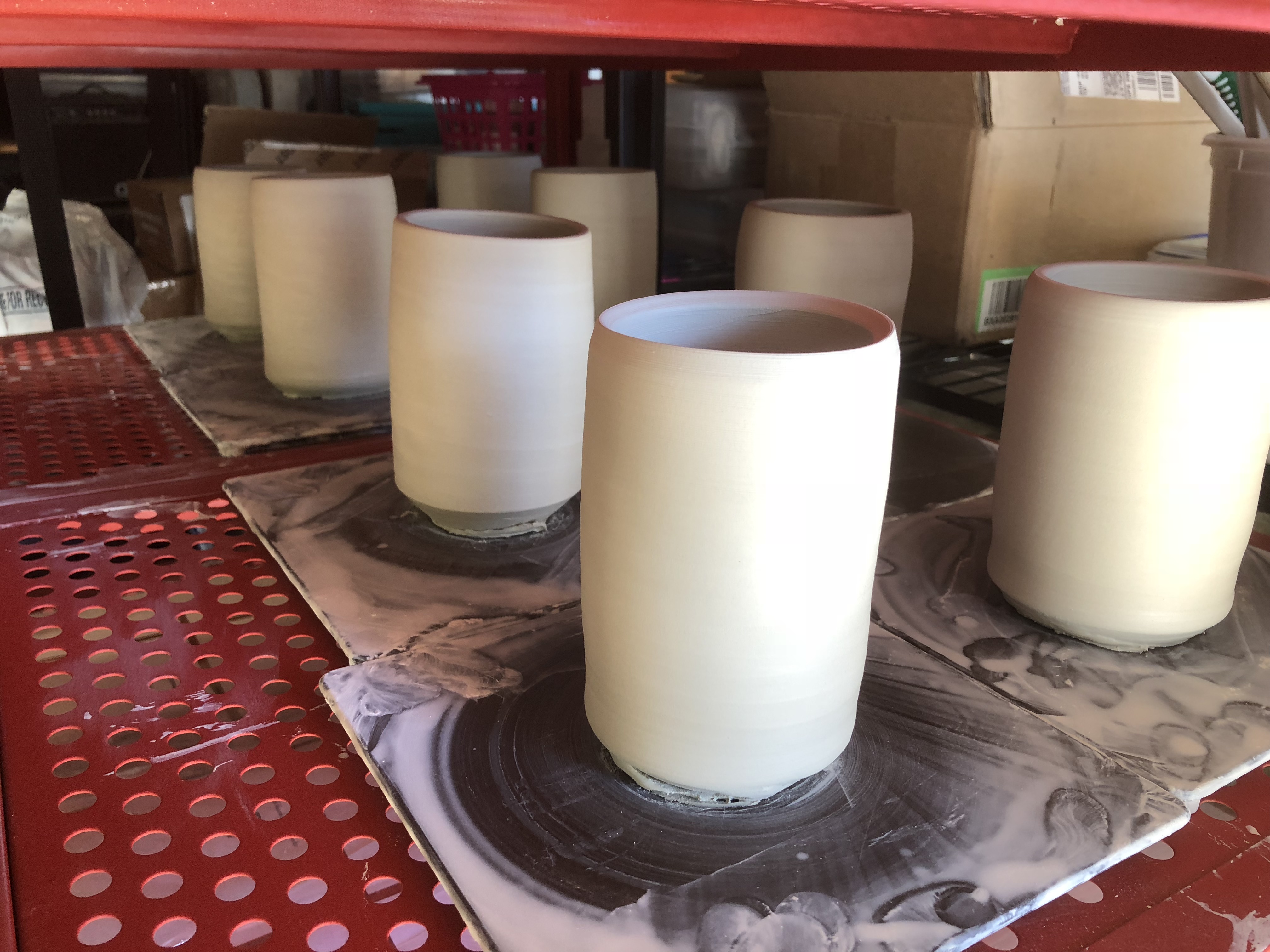 Just before the holidays, I got an order for 4 tumblers. As I am not a "production" potter, this means I have to throw more than 4 to get 4 that are pretty similar. I was surprised to find that without a scale to measure my balls of clay, I was pretty spot on for the height (5 1/2″). The circumference might be another matter. I neglected to use my calipers to measure. We shall see.
It was wonderful to reconnect with the clay. It felt like spending time with an old friend.
I had wedged two extra pieces to throw some bowls; however, the late afternoon sun started coming in the garage door and I was forced to shut-down my operations for the day.
Next up . . . Trimming the tumblers.